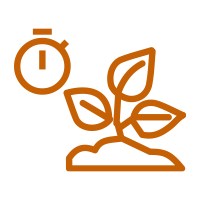 Lighting Timer Adjustment Special
Now that we have left Daylight Savings time behind and the evening hours are darker. Let us help you adjust your lighting timer!
Special Timer adjustment service for $85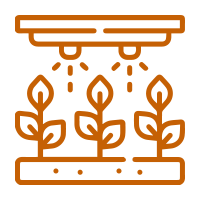 Irrigation Winterization Special
Keep those irrigation systems protected from the cold with an irrigation winterization service! 
Pricing starts at only $125 for up to 5 zones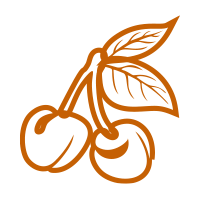 America Beautyberry Spotlight Shrub of the Month
This NC native shrub grows approximately 3-5 feet tall and usually 3-5 feet wide. It is in the mint family and prefers full sun to part shade. Each season the Beautyberry brings magnificent color to your landscape bed. In the spring, it has green leaves. Then in the Summer, it manifests small flower clusters, then it displays purplish to blueish berries in the fall. These fruits may even last into early winter. This remarkable shrub can also help repel mosquitos when its leaves are crushed! It truly is a standout!
Add one to your landscape for only $35!
Delivery and installation fee not included
We offer customized and affordable solutions for your unique lawn and ladscaping needs.
Richard Sickle
Josh and his crew did an outstanding job with my landscaping needs!! I had a moderately sized mulch job that he took care of for me, and being under a time crunch, he was able to help us out, even though his schedule was pretty tight. Kudos to the high quality work!! I will definitely use this company for future landscape needs!! Outstanding work!!
Matthew Ford
Lawn Impressions do an amazing job with the care of the turf in my yard!
Buff Dillard
Awesome work! Love these guys!
Zack Buchanan
This is the nest business I've ever had the pleasure of working for!
Rebekah Kennedy
They're great to work with and make sure the customer is pleased with the completed project. Thank you so much!
Joseph Wykle
The best lawn care and very diversified company.
Danielle P.
We have had a great experience with Lawn Impressions.  Great communication, quick response time, and an honest company to work with.  Would highly recommend.
Dana D
Josh and Elise are great! They tore out part of the landscaping at my parents house. Shaped up everything and put out pine needles. It looks amazing! They are very reliable and honest. They return your calls and when they say they will be there, they are there. I have since hired them to do bed maintenance at my house and my parents. They are the best!
Barbara E
We've been with Josh and Elise (Lawn Impressions) from the very beginning now and have always found their passion for service top notch. They have helped us with a big landscaping project, with expert advice along the way, all the while letting us direct the project. The weekly lawn service is something we can Always count on and is left in meticulous condition. It's a good feeling that when we leave for the summer, our yard is well looked after, or Josh is on any issues right away. His crew is friendly and efficient! I don't think you'd be disappointed using Lawn Impressions for your service!
Emily Philbeck
My husband and I started using Lawn Impressions about one year ago! We moved into a relatively new property and the quality of the grass seed was not optimal. Lawn impressions takes care of our fescue as well as Bermuda. Our yard looks amazing and when we have friends and family come over, they often comment on how great the grass looks. We have been very impressed with the high quality service they provide! They are always so quick to respond to any questions that I have and truly care about the work and service they provide! This is a wonderful company and I highly recommend!
Phillip Caldwell
I replaced a "national brand" lawn service with Lawn Impressions and I could not be happier. They have turned a mediocre yard into a truly beautiful lawn. Thank you!
Kathryn Regner
At the beginning of the pandemic, I relocated to Concord from out of state. After several unsatisfactory experiences with temp services (e.g., Angie's list bookings) I found Lawn Impressions and started using their weekly lawn care plan. A year or so later, I contacted the owner, Elise, about doing some hardscaping in the backyard. What a great decision! She and Josh took my ideas and created a design that has exceeded my expectations as far as form and functionality. They started work on schedule and didn't stop until the projects were complete. The following spring they relandscaped my front beds (builder installed). They have a great team of employees all of whom I've come to know by name. Recently I upgraded to their "premium" lawn care service, a bundle that includes lawn care and maintenance as well as weeding all areas. Highly recommended.