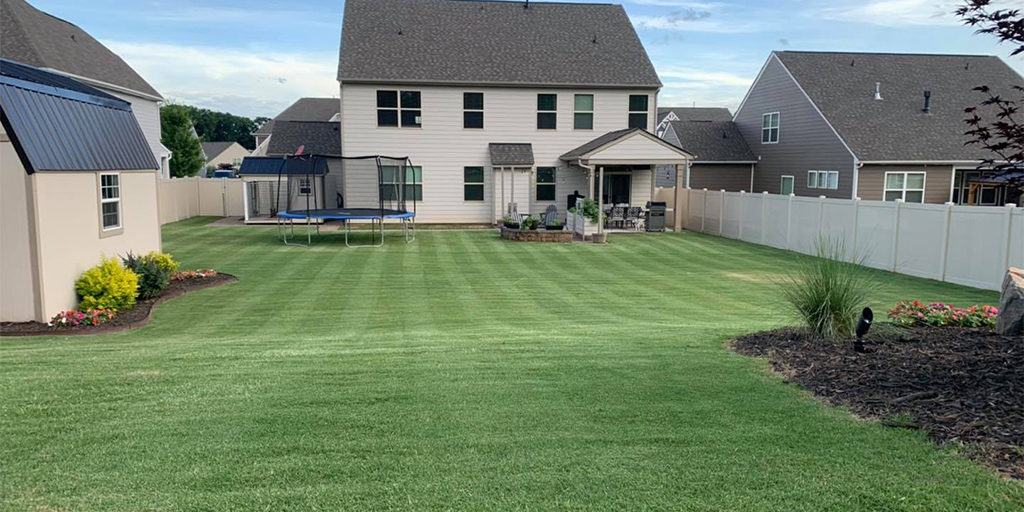 In the center of Cabarrus County sits Harrisburg, NC. With the region's humid subtropical environment, a well-kept lawn demands specialized expertise and attention. Thankfully, Lawn Impressions is here to lend a helping hand for your lawn care Harrisburg NC needs.
Do you find yourself grappling with persistent weeds, pesky mosquitoes, or unsightly dead patches on your lawn? While Harrisburg is a great location to live, it still has problems as any other city does when it comes to lawn care. These problems may be exacerbated by fungus, weeds, and the extreme heat of summer, which can leave your lawn appearing dull.
Each lawn is different, which is why we provide a wide variety of lawn care services at
Lawn Impressions
. We customize our services to each individual lawn to guarantee the best possible outcomes. Our team of dedicated professionals is experienced in all aspects of lawn care, including:
turf care
lawn mowing
fertilization
weed control
pest management
seasonal clean-up
and many more
Why Choose Lawn Impressions:
When you choose Lawn Impressions, you're getting high-quality lawn care from our experts outfitted with cutting-edge technology.
We are fueled by a passion for perfection and an unwavering commitment to excellence. Don't just take our word for it – hear from our satisfied customers who can attest to the quality of our work and the outstanding customer service they have received.
Local Expertise and Knowledge:
At Lawn Impressions, our expertise goes beyond just lawn care. We are also experts in the local climate and soil conditions in Harrisburg NC. We understand the specific challenges that homeowners in this area face when it comes to maintaining a lush and healthy lawn.
Our team's local expertise ensures that we provide effective lawn care solutions that are tailored to the needs of Harrisburg NC. With our in-depth knowledge, you can trust that your lawn is in good hands.
Contact Us for a Free Quote:
Ready to take the first step in transforming your lawn? Contact Lawn Impressions today for a free quote or consultation. Our friendly team is ready to answer any questions you may have and guide you through the process of creating a lawn care plan that suits your needs.
We make it easy to reach out to us – you can give us a call, send us an email, or fill out our online contact form. Get in touch with us today and let's start creating a lawn that will impress!